Our Dental Team
At Eastern Virginia Family & Cosmetic Dentistry, our extraordinary dental team is composed of experienced professionals who strive to provide every individual who comes through our doors an unparalleled level of care. Our dental team has more than 250 years of combined experience and extensive training in some of the latest dental treatments. As a team we are committed to helping you maintain excellent oral health and a beautiful smile, while doing everything we can to make your visit with us as pleasant as possible.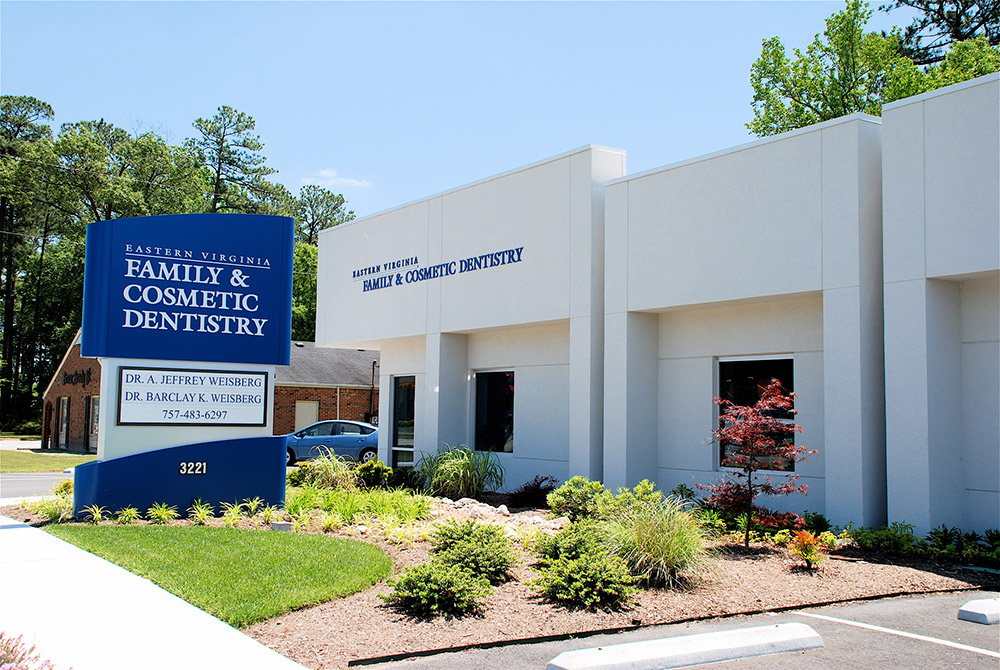 Read more about our doctors and incredible staff below, and please don't hesitate to contact us with any questions you may have.
Dr. Jeff Weisberg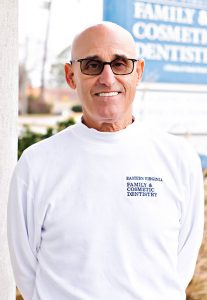 Dr. Jeff Weisberg has been practicing dentistry in our area for over 40 years. He is skilled with both general and cosmetic dentistry procedures and performs a comprehensive variety of treatments at our practice.
Dr. Barclay K. Weisberg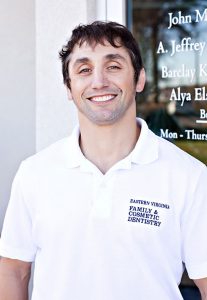 Here at our office, dental care is a family tradition! Dr. Clay Weisberg is an experienced cosmetic dentist and a member of many respected dental organizations. In addition to preventive and aesthetic dentistry, Dr. Weisberg performs a number of restorative procedures that can enhance both form and function of the teeth and gums.
Dr. Alya Elsayed-Ali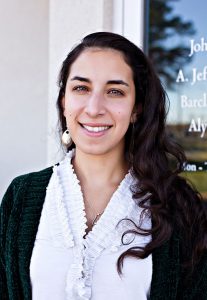 Alya Elsayed-Ali, DDS was born in New York and grew up in Virginia Beach. She attended the International Baccalaureate program at Princess Anne High School, and completed her undergraduate studies majoring in chemistry at University of North Carolina at Chapel Hill. While she was an undergraduate, she discovered dentistry on a volunteer trip to Honduras where she assisted dentists providing services to families with little access to dental care. She shadowed at the University of Virginia Department of Dentistry and became certain of her passion for the dental field. She completed dental school at Virginia Commonwealth University.
As a member of our dental team at Eastern Virginia Family & Cosmetic Dentistry, Dr. Elsayed-Ali brings experience and expertise in anterior reconstructive dental work, conventional dental crowns, and removable dental work.
Dr. Elsayed-Ali is a member of the American Dental Association, the Virginia Dental Association, and the Peninsula Dental Society. In her free time, she enjoys trying out new restaurants, making jewelry, and taking her puppy Zara to the Chesapeake Bay.
Our Team

Our outstanding dental team has over 250 combined years of experience! Some team members have been with Dr. Jeff Weisberg for more than 30 years. Each individual who works within our practice brings an exquisite array of talents and unique strengths to create a truly exceptional team. Our reputation is one built upon the seamless group dynamics, positive attitudes, and high-quality work of our entire staff.
We are very proud of our team. Each of our staff members has been especially selected for professional expertise and a commitment to you. We want to do everything within our power to exceed your expectations and make you as comfortable as possible. Please feel free to contact us with any questions about treatment, insurance coverage, or any other issue. We value your suggestions and comments.