Smile Makeover
What Is a Smile Makeover?
A smile makeover is well suited for a patient who wants to address numerous cosmetic, structural, or functional dental issues simultaneously for dramatic overall improvement. By combining state-of-the-art cosmetic and restorative dentistry procedures, our dentists can renew optimal dental health and enhance the appearance of the teeth and gums.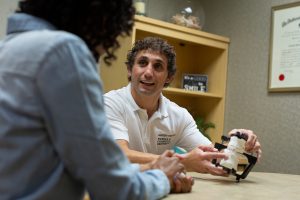 Following a comprehensive oral exam and smile makeover consultation, each patient's treatment plan is customized to achieve specific improvements and create the look he or she desires. As an added benefit, smile makeovers often help patients overcome dental insecurities and smile more confidently than ever before.
What Can a Smile Makeover Do?
With the ability to correct a wide range of dental concerns, a smile makeover can be suitable option for a broad spectrum of patients. Those who are candidates for a smile makeover typically exhibit some of the following dental issues:
Chipped or cracked teeth
Gaps or spaces between the teeth
Tooth stains or discoloration
Worn or short teeth
Tooth misalignment
Fractured or broken teeth
Missing teeth
Uneven or excessive gum tissue
Misaligned bite
Some smile makeover candidates may want to replace their damaged or outdated restorations with newer, more aesthetically pleasing options. To discover if you are a good candidate for a smile makeover, schedule a consultation with one of our cosmetic dentists. After an oral exam and a discussion about your dental concerns and cosmetic expectations, your dentist will explain the treatment options that can deliver stunning smile makeover results.
What Are My Smile Makeover Options?
Each smile makeover option offers distinct cosmetic and/or restorative benefits. Your dentist will recommend the combination of procedures that is best for achieving your goals and incorporate them into a customized treatment plan. Your smile makeover options may include:
What Is the Smile Design Process Like?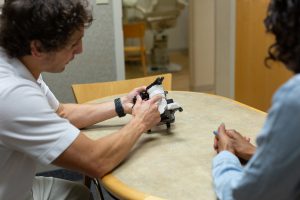 Once you decide upon which smile makeover options will become part of your customized treatment plan, your dentist will determine how to schedule your proposed care. Depending upon which procedures are chosen and the complexity of your dental issues, it may be possible for your smile makeover to be completed during one office visit. Patients with extensive dental issues, severe tooth misalignment, or missing teeth may require multiple office visits over time to complete their smile makeover. In addition, patients with pre-existing oral health concerns will need to have those issues addressed before any cosmetic work can begin. At the end of your consultation, your dentist can provide you with an ideal timeline for your custom treatment plan. He will also make sure you are well-informed about the process and know what to expect during the course of treatment.
How Much Does a Smile Makeover Cost?
Due to the wide variability of this individualized procedure, there is no fixed cost for a smile makeover. The price of a smile makeover will depend upon which treatment options you choose, the costs of any restorations, and the complexity of your dental issues. When comparing the prices between different practices, keep in mind that the experience of the dentist and the geographic location of the practice can potentially impact the cost of dental procedures. At Eastern Virginia Family & Cosmetic Dentistry we accept a variety of payment types and offer financing options that can make the cost of a smile makeover more budget friendly. We work with CareCredit®, a third-party lending company, which provides affordable loans and flexible payment plans to approved applicants. To learn more about average pricing and dental financing, please contact our office.
Learn More About Smile Makeovers
If you are interested in scheduling a consultation for a smile makeover, please contact us today.