Cosmetic Dental Care
We pride ourselves on the ability of our dentists to create winning smiles! Eastern Virginia Family & Cosmetic Dentistry offers a vast selection of effective treatments designed to improve dental aesthetics, and our dentists have extensive experience in these types of procedures. With the many cosmetic dental care options available at our practice, we can help you address chips and gaps, misalignment, stains and discoloration, and other concerns that may be compromising the look of your smile.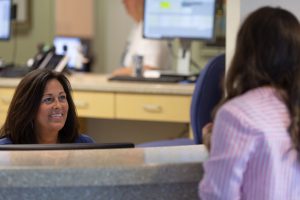 The information below provides an overview of our cosmetic dentistry options. Please contact us if you have any questions, or if you would like to schedule an appointment.
Porcelain Veneers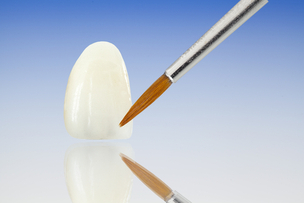 Gaps between the teeth, deep stains, chips, and even signs of mild misalignment can be improved with porcelain veneers. This highly versatile treatment option involves the placement of a custom restoration over just the front and side areas of an affected tooth. The porcelain veneer is designed to look just like a natural tooth, and it can keep your smile looking healthier and more beautiful for many years with the proper care.
Invisalign®

With Invisalign® orthodontic treatment, patients can straighten their teeth without the prominent appearance of wires and brackets employed by traditional braces. Using a series of clear, removable aligners, Invisalign® gradually corrects misaligned teeth or bite irregularities to produce a straighter appearance and a beautiful new smile.
Teeth Whitening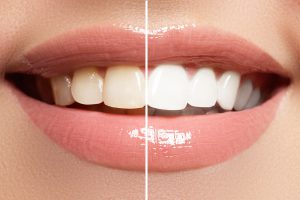 Professional-grade at-home teeth whitening treatments can lighten the teeth by several shades for a bright, refreshing new smile. Our custom whitening trays contain advanced bleaching ingredients that are more powerful than those contained in many over-the-counter options, enabling patients to achieve noticeably whiter teeth with long-lasting results.
Cosmetic Bonding
Cosmetic dental bonding offers a good solution for a variety of aesthetic concerns that can affect the teeth. This treatment can often serve as a suitable alternative to porcelain veneers for patients who would like to explore other ways to improve the appearance of chips, gaps, dark stains, or mild cases of teeth misalignment. Dental bonding involves the careful application of a strong, tooth-colored resin to the tooth. The material will be meticulously shaped and sculpted to appear natural, and will then be hardened with a special light to produce lasting results. Cosmetic bonding can typically be performed in just one office visit. While the results of cosmetic bonding will likely not last as long as outcomes that can be achieved with porcelain veneers, many patients who take good care of their teeth typically enjoy the effects for several years.
Smile Makeover
When patients wish to correct a number of smile imperfections at once, a smile makeover can completely rejuvenate the appearance of the teeth and gums. A smile makeover can simultaneously address a wide range of concerns, including cracked, chipped, gapped, stained, discolored, misaligned, and missing teeth. Each smile makeover treatment plan is highly customized to achieve your personal goals.