Teeth Whitening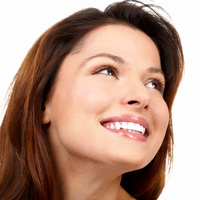 Discolored teeth can add years to the appearance of your smile, leaving it looking dull. Drs. Jeffrey and Clay Weisberg provide dentist-supervised, take-home teeth whitening solutions at their Chesapeake practice that can renew your smile and your confidence. This affordable treatment provides high-quality, long-lasting results that will keep your teeth bright-white and beautiful for many smiles to come. If you are interested in our teeth whitening treatment, contact us today.
Understanding the Procedure
Because our office provides at-home teeth whitening treatments, much of the procedure will occur in the comfort of your own home. During your first appointment, your cosmetic dentist will make a mold of your teeth from which your personalized trays will be fabricated. Once the trays have been made and sent back to our office, we will invite you back to walk you through the process.
When you are ready to brighten your smile, you will fill the trays with whitening solution as directed. The whitening trays are usually worn for under an hour before you remove them to rinse any excess solution out of your mouth. The length of treatment is dependent on your individual case, but you will begin to see results after a few applications and your smile will continue to improve over time.
You will have regular checkups with Dr. Weisberg so he can assess your progress and address any tooth sensitivity. In just a matter of weeks, your smile will be looking better than ever.
The Benefits
Drs. Jeffrey and Clay Weisberg use only the best quality solution for the take-home whitening kits. With entirely customizable trays and whitening gel that is high in concentration and effectiveness, the Weisbergs can provide outstanding results. In-office treatment can be time-consuming and produce short-lived results. Without using potentially damaging bleaching lights, the take-home kit is non-invasive, does not incite tooth sensitivity, and improves your results.
The popularity of teeth whitening treatments has increased dramatically in the last few years. Over-the-counter options are more available and cheaper than ever, but it is important to understand the value of a professionally monitored treatment. Drs. Jeffrey and Clay Weisberg have overseen the use of teeth whitening on hundreds of patients, and understand the power of teeth bleaching at an expert level. For a bright white smile you can be proud to share, contact the Eastern Virginia Family & Cosmetic Dentistry team.
Candidacy
Teeth whitening works wonders on its own, but also provides a spectacular finishing touch to other cosmetic dentistry services. If you are in generally good oral and overall health, you are probably a candidate for teeth whitening. However, as with any of our services, we will spend ample time discussing your dental condition, your treatment options, and your expectations before beginning treatment. If you have any questions or concerns about teeth whitening, your initial consultation is a great time to address them.
Learn More about Teeth Whitening
Your smile is one of the most expressive elements of your face, and it is important to make it look its very best. To learn more about what teeth whitening can do for you, contact our office today.