Straighten Teeth with Instant Orthodontics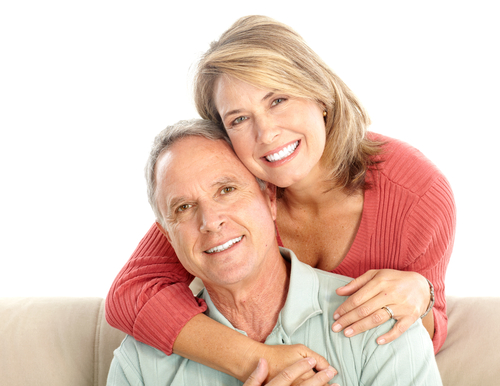 At Eastern Virginia Family & Cosmetic Dentistry, our cosmetic dentists offer a wide range of dental services to improve the health and beauty of patients' smiles. One popular treatment for improving the appearance of crooked, gapped teeth is using porcelain veneers as an instant orthodontic solution. With instant orthodontics, it's possible to create straight teeth without the use of braces.
Porcelain Veneers and Instant Orthodontics
Instant orthodontics refers to the use of porcelain veneers in the place of traditional orthodontics. Porcelain veneers, which are wafer-thin, tooth-shaped shells, enhance the smile by covering the front surface of the teeth, effectively masking dental imperfections.
By using porcelain veneers to straighten the appearance of teeth, many issues that are treated with braces may be addressed in as little as one or two dental appointments. With porcelain veneers we are able to quickly straighten misalignments and close gaps between teeth for a beautiful, flawless smile.
The Treatment Process for Instant Orthodontics
Instant orthodontic treatment using porcelain veneers begins with a consultation to discuss aesthetic goals and evaluate the teeth to determine if this method is the most suitable option for your needs. If so, treatment may go forward.
Once the procedure is planned, a small amount of enamel will be removed from the teeth receiving veneers. Next, impressions are taken of the teeth. These impressions are used to craft each veneer. Temporary veneers will be placed until the customized veneers are prepared.
Once the veneers are ready, about two weeks later, a second appointment will be made. The temporary veneers will be removed, and the finished veneers will be cemented to the teeth to complete the instant orthodontic treatment process.
If using CEREC® technology, an advanced dental imaging and milling system, porcelain veneers treatment may be completed in a single dental visit. With CEREC®, digital images are made of the teeth and transferred to an in-office milling machine where each veneer is precisely crafted, allowing patients enjoy the benefits of porcelain veneers without the wait.
The Benefits of Instant Orthodontics
Instant orthodontics offers many attractive benefits, making it a popular choice for numerous patients. Here are just a few benefits you may enjoy:
Quick treatment and immediate results: Instant orthodontics provides similar results to traditional orthodontics without the long wait or inconvenience of wearing braces. Patients can enjoy a complete smile transformation in as little as one to two dental visits.
Easy aftercare: Porcelain veneers are simple to care for, making them easy to maintain. To properly care for your veneers, simply brush and floss as you normally would.
Convenient: Treatment is more convenient than traditional orthodontics because patients can avoid the need for repeated visits to an orthodontist.
Pain-free: Not only is the porcelain veneer procedure painless, instant orthodontics prevents the need for braces, which can be uncomfortable and irritating.
Improved aesthetics: In addition to straightening the teeth and closing gaps, each porcelain veneer may be crafted to any size, shape, and shade of white for a complete smile transformation.
Learn More About Treatments to Enhance Your Smile
If you're unhappy with the appearance of your smile, contact our practice to learn more about the cosmetic dentistry treatment options we offer.